Despite widespread availability of digital forms, many organizations still use paper forms for tracking events on the production floor — despite the benefits of the paperless plant. If you're part of one of the many organizations who've been reluctant, it's time to take the plunge and switch to electronic forms.
Here are five reasons your organization needs to make the change:
1. Ensure Data Accuracy and Integrity
Data accuracy and integrity is one of the more important reasons to switch to electronic forms. A mistake in data can snowball, leading to disastrous and costly consequences. And it's easy to make a mistake in data entry on a paper form. Electronic forms, on the other hand, can build in safeguards to ensure the information that's being captured is understandable and in the right format. Electronic forms allow for automatic formatting, calculations and data range checks, further reducing errors.
And don't forget all the things you can do with all that digital data. While paper forms are neatly stored away, data from electronic forms can be easily pulled in for use in reporting and analytics, uncovering trends over time, understanding areas for improvement, and more.
For example, Ekho OPM allows you to build online web event forms that can be easily customized to reflect your current paper forms. Fields can contain active drop-down lists to ensure data entered is relevant and in the right format. The image below shows a sample operational inspection form in Ekho.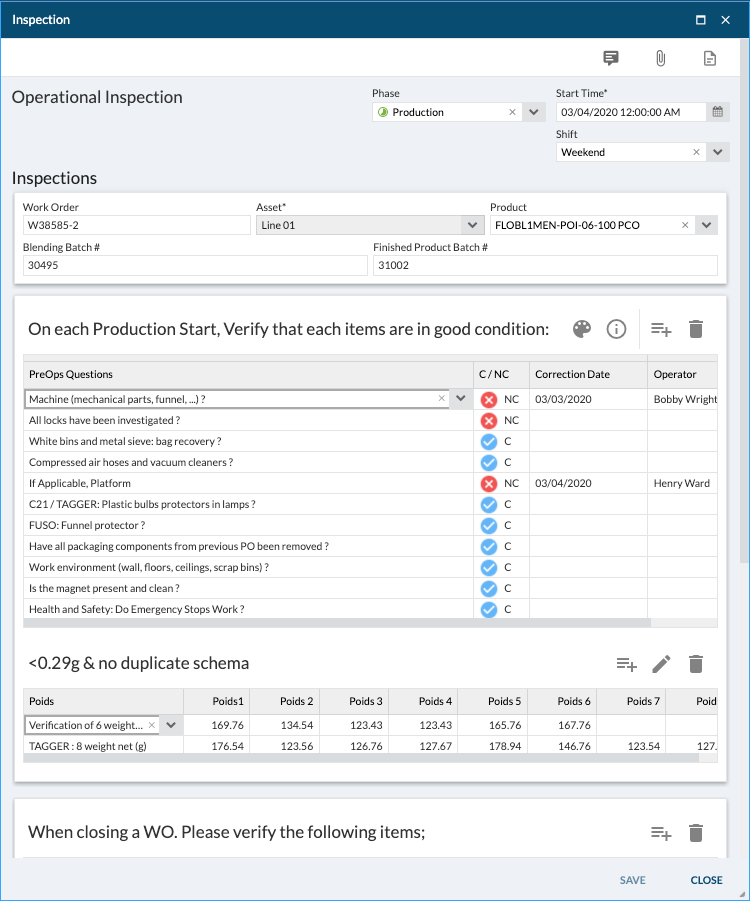 Figure 1: Sample Operational Inspection form in Ekho.
2. Workflow Automation
Another benefit of switching from paper to electronic forms is electronic forms allow for automated notifications of workflow assignments to ensure faster, more efficient processing. You can't do this with a paper form!
Real-time workflow integration streamlines the entire form document management process and embeds the business processes surrounding any production event. With secure, anytime, anywhere access, electronic forms ensure that information is getting to the right people — no matter where they are and how they connect. Ekho forms can be configured with your own business rules and workflows to trigger notifications, alarms, maintenance work orders, or other actions tied to events.
3. Cut Costs (and Save a Tree!)
Paper may be cheap, but the cost of using paper-based processes is not. Costs quickly escalate when you factor in storage, office space, filing cabinets, reproduction, and delivery costs. Even more expensive is the cost of employee time associated with processing the physical document and the impact on organizational productivity and responsiveness.
Those costs can be even higher when processing more complex forms commonly used on a plant floor. Ekho electronic forms dramatically reduce these costs by streamlining handling, automating processing and simplifying storage and accessibility of form data.
4. Integration with Other Business Platforms
Ekho electronic forms can be easily integrated with other business platforms. In the manufacturing space, this opens a whole realm of empowering possibilities. Form fields can be integrated with other business systems, like your ERP, HRMS, CMMS, QMS, LIMS or even accounting platforms from companies like Microsoft, Info, Sage, SAP and Epicor. Augment forms with embedded information from production orders, bill of materials, recipes, parts lists, employee information, and the like.
5. Traceability
Forms typically pass through many hands, each making changes to information collected. With paper forms, it's hard to know who has seen the forms and who made what changes. Electronic forms, on the other hand, are trackable: you can see who has viewed the form and if any changes have been made to the data.
If the form is part of a process, you can quickly see where the form is in the process and report on its status. Try doing that with paper! The image below shows a lab analysis history with data range notification.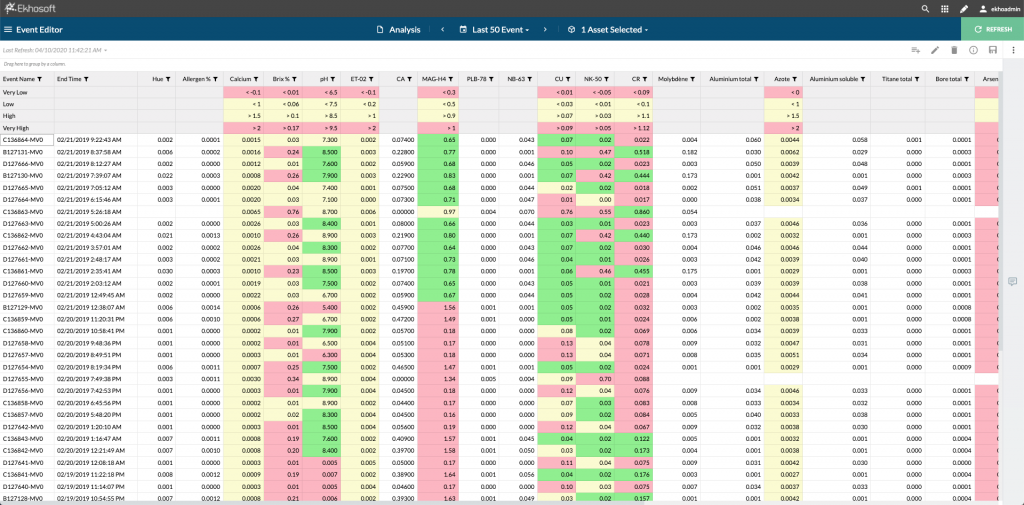 Figure 2. Lab analysis history with data range notification.
Summary
If the initial cost and effort of switching feels overwhelming, consider the true costs of document management and all the benefits that electronic forms offer. Electronic forms increase data and workflow visibility. They can be deployed rapidly — giving you instant access to data from anywhere — while reducing operational costs. Electronic forms also eliminate paper and paper-related expenses. Add up all the reasons to switch, and you'll find that electronic forms quickly deliver ROI.
Ekho OPM is available now. For more information get the product sheet or book a demo.