In the past, food manufacturers had more time to improve their processes. They could run lines for long periods – sometimes months or years – before any new variable was introduced. But today, with the increasingly diverse requirements of consumers, manufacturers need to adjust and monitor production more frequently and more accurately.  
To remain competitive, food manufacturers need deeper insights into the performance of their production lines, and operators and plant managers need real-time information to help them streamline changeovers and optimize availability, performance, and quality across every batch of product produced.  
How can they achieve this? For food and beverage manufacturing plants, Overall Equipment Effectiveness (OEE) is one of the most widely recognized ways to measure the effectiveness of manufacturing operations. It is one of those metrics that is a "must calculate," giving powerful insights into the effectiveness of production systems and ways to improve manufacturing operations by identifying losses and causes of production slowdowns due to equipment issues.  
OEE tells you how much manufacturing time is truly productive. Pulling runtime, downtime, and cycle-time data captured via sensors on production lines, OEE gives you visibility into production line performance and helps you drive continuous improvement. Let's look at the key benefits of tracking OEE and why OEE is such an important part of Operational Performance Management (OPM) software solutions.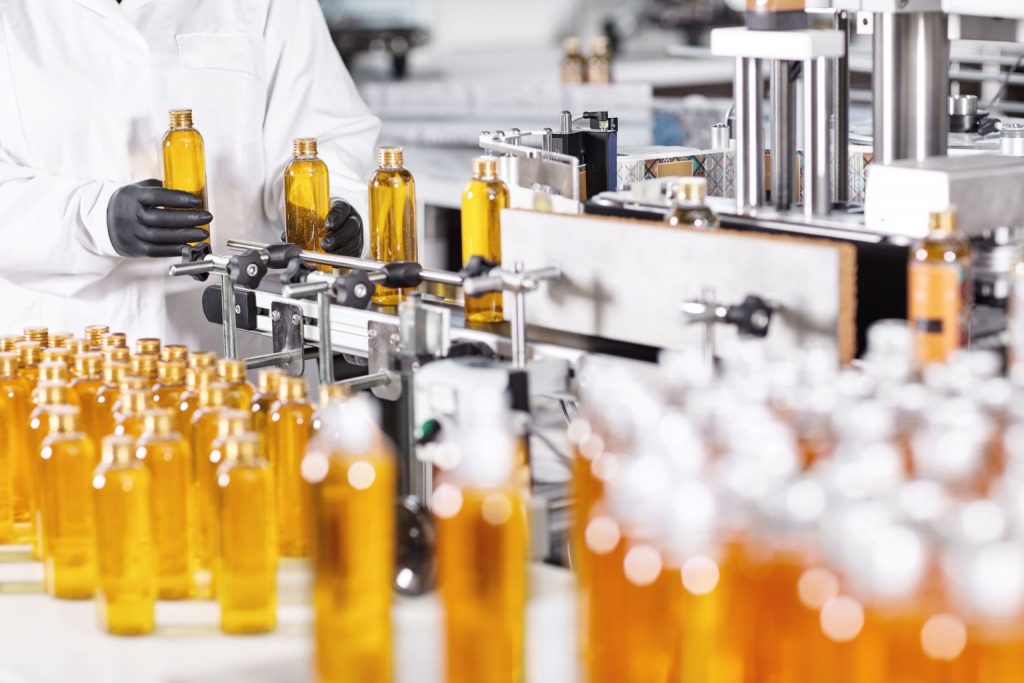 How OEE Benefits Food and Beverage Manufacturers
1. Consolidates Critical Performance Metrics
OEE itself is an important KPI, offering an overview of a plant's effectiveness by consolidating,  availability, performance, and quality metrics into one formula. You can compare OEE across products, lines, plants, and even business units.   
OEE as part of broader operational performance management solution like Ekho gives you the flexibility to configure any KPI you want to track. However, the core OEE-related KPIs for improving performance for food and beverage manufacturing are: 
Availability: Percentage of scheduled time that the line or machine is available to operate

 

Performance: Speed at which a line runs as a percentage of its target speed

 

Quality: Good units produced as a percentage of total units started

 
No discussion on OEE or KPI tracking is complete without highlighting the fact that, despite all the digital tools available, manually tracking KPIs and production events is still a common practice today. This creates a tremendous challenge for manufacturers, as manually tracking KPIs is difficult, slow and prone to human error.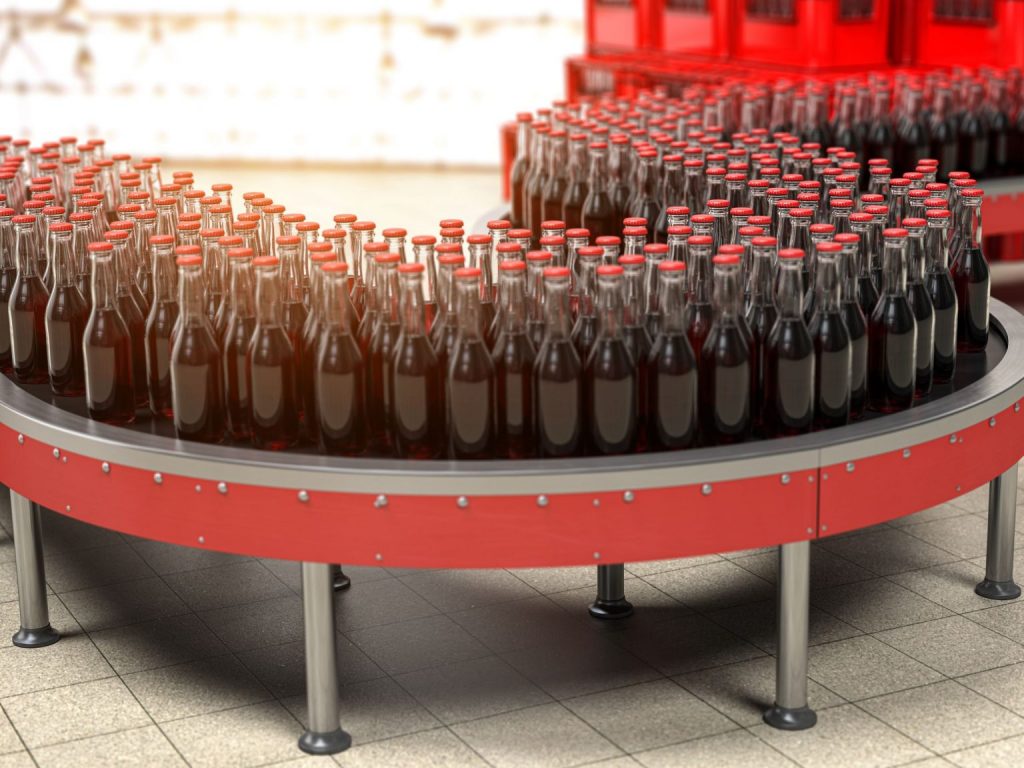 (Learn more about why going digital is critical to your success in our recent article, "Still Using Paper on the Plant Floor? Here are Five Reasons Why Your Organization Needs to Go Digital Now").  
Tracking OEE using an OPM software solution like Ekho gives you real-time views into the most important performance metrics, uncovering where production is good, lagging, or flat. By consistently collecting and analyzing data from line sensors, OPM software gives you a quick understanding of critical KPIs – so you can address issues faster, more accurately and with less manual effort.
2. Improves Equipment Performance and Maintenance Scheduling
In addition to improving overall plant performance, OEE can help identify failure points (equipment failures) and pinpoint areas for improvement in your process. With links to production line sensor data, OEE and related KPI dashboards within the OPM solution tell you where inefficiencies may lie. These may be caused by things such as frequent breakdowns of a single machine or component – alerting you to issues that could cause problems downstream that significantly impact line performance.  
In addition, using sensor data to schedule downtime for routine maintenance and checks is much more efficient than having downtime due to machine break. OEE and related KPI dashboards give plant managers the real-time insights to achieve this. 
3. Allows You to Fine-Tune Your Process in Real-Time
In food manufacturing, materials can't always be re-worked and the risks of losing raw materials are real. Factors such as expiration make it important to resolve production issues quickly, making real-time views of line performance imperative for taking proper corrective action on batches currently in production. 
For this reason, OPM software solutions like Ekho give you more than just data and KPI tracking. They can be configured to reflect your process and your workflows, sending automatic alerts and alarms to the right people so that any issues can be promptly addressed to minimize impact on production. This live, continuous loop of real-time views, data, and alerts results in optimized operations, reduced re-work, more on-time shipments, higher customer satisfaction and, ultimately, an increase in profits. 
 4. 
OEE Drives Continuous Improvement
It is clear that OEE helps food manufacturers improve consistently. To effectively use OEE for continuous improvement, it is important to digitize OEE data collection.  With shared goals and objectives, OEE must be recognised from top management down to the plant floor to be successful in driving process improvement. OEE data also needs to be displayed via intuitive visualizations. The quickest way to success is displaying dashboards, metrics and graphs that show real-time progress on the plant floor. 
Let's review how OPM solutions help you automate – and reap the benefits of – measuring and analysing OEE across your organization: 
Improved productivity: With insights into trends across shifts, lines, and equipment, OPM software allows you to make meaningful changes that can drive the performance of both your employees and machines.

 

Better quality: Tackle quality issues by identifying the problems which could lead to rework and non-conforming material.

 

Accelerated throughput: Identify and address interruptions in your processes with OPM software's intuitive reporting features. Use your findings to eliminate repetitive or wasteful work and drive throughput.

 

Higher yield: Use OPM software's root cause analysis and alerts to dive deeper into issues affecting yield.

 

Reduced costs: With the ability to improve performance, reduce waste and rework, and accelerate production, watch as your plant's overall costs decrease.

 
Ekho Cloud is available now. For more information download the product sheet or book a demo.
About Ekhosoft 
Ekhosoft is a leading provider of operations management and operational intelligence software solutions for the industrial sector. Our mission is to provide industrial companies with flexible, scalable software solutions that can be used to drive improved operational performance – leveraging data to streamline workflows and optimize operations. Ekhosoft has been generating value for our industrial clients around the world for over 20 years. Ekhosoft is part of Power Factors, a 275-person organization serving global markets with solutions for renewable energy and industrial applications through offices throughout North America, Europe, and the Philippines. Learn more at ekhosoft.com and follow us on LinkedIn and Twitter.